About Pilates
"Change happens through movement and movement heals"

Joseph Pilates
Pilates is a functional exercise method designed to elongate and tone muscles, restoring the body to its natural balance and improving efficiency and ease of movement in daily activities.
Modifications and progressions of the original matwork exercises make the Pilates programme attainable for the beginner yet sufficiently challenging for the more experienced.
Combining, flowing movement, breath awareness and attention to correct body alignment, Pilates engages mind as well as muscle to bring about a feeling of physical and mental wellbeing.
Pilates benefits include:
Increased core strength and stability
Improved flexibility and joint mobility
Improved posture and breathing
Better balance and coordination
Healthy pelvic floor function
Injury prevention and rehabilitation
A fitter, stronger body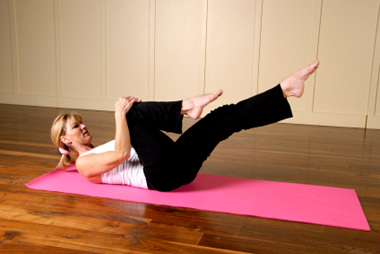 History
German born Joseph Pilates, a keen sportsman, developed his fitness method whilst interned in the UK during the First World War. After the war he emigrated to America and set up a studio in New York teaching his exercise programme which quickly attracted sportsmen, actors and dancers.
The Pilates method was brought to the UK in the 1970's but it is really from the 1990s that it has become accessible to all. It continues to increase in popularity as its benefits as one of the safest and most effective forms of body conditioning exercise are now widely recognised.