Personal Training
There are a number of reasons why 1:1 Pilates sessions may be appropriate. Individual sessions tailored to your specific requirements can make a real difference if you are:
New to Pilates and want to learn the fundamentals before joining a group class
Recovering from illness or injury
Experiencing persistent low back pain
Have a postural related problem or imbalance e.g. back, neck, shoulder
Getting back in to shape after childbirth
Looking to improve your technique and fast track results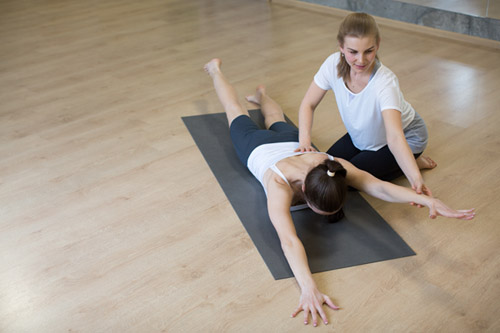 For those looking for a cost-effective way of receiving more individual attention a Duet training session with a friend, work colleague or family member is an option to be considered.